Let Us Help You Tell Your Story
Proudly Serving Major Canadian City Centres. 🇨🇦
We believe that every business and organization has a compelling story to share with the world. We also know that it can seem overwhelming to bring it to life, so we are here to make your life easier.  Whether you're a business looking to create a captivating video to promote what you do or you're a looking for great photography to showcase new products or services, you've come to the right place.  The process is simple for you and we deliver great quality in everything we do.
Let's help take it from an idea to reality
At OTBx Air, we love helping our clients tell their story.  We use a variety of filming styles to capture the message and deliver it in a way that inspires and compels the viewer to watch the video in it's entirety.  Using the latest in filming technology, editing technique and audio enhancements, we help produce great business videos that you can be proud of.
Every organization deserves to have great photos.  We are great when it comes to working in a variety of conditions to capture buildings, products, people, and culture.  Our commercial services make getting those compelling photos you've been looking for easy.  Our team has a range of skills which means that we have the perfect photographer ready to execute your project.
We are so confident that you will love our service
We stand behind the quality of our work. If you are not satisfied, we make it right or you don't pay.
It takes extra skill and artistry to capture commercial property photography in the GTA, and just as much talent and innovation when it comes to commercial videography in Toronto. There are several techniques the experts use to capture high-quality commercial real estate photography. At OTBx Air, we work with a team of the best professionals.
Read More »
Drone photo and video services are becoming more popular for business and recreational use. Most unmanned aerial vehicles (UAV) have cameras equipped to them, and are controlled with a remote controller from an operator on the ground. The sales for drones have increased significantly in recent months since the technology has evolved greatly. As such,
Read More »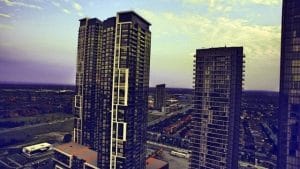 Consider This Before Booking Your Aerial Drone Photography Project You've probably seen them.  Those incredible aerial photos and videos from a drone.  Just spend a few minutes on instagram searching hashtags like #dronestagram, and you'll find thousands of jaw dropping aerial photos.  For years, the photos would require very expensive technology to capture. Sometimes, you
Read More »
Answers to the most commonly asked questions
Frequently asked questions
Fill out the form & we'll get back to you with specific for your listing!