Hey there, real estate agents! It's no secret that in today's competitive market, eye-catching visuals can make all the difference in attracting buyers to your listings. That's where we come in with our aerial drone photography services. Prepare to take your real estate marketing to new heights as we explore how aerial drone photography can beautifully showcase the neighborhood, helping your listings stand out and captivate prospective buyers.
Unveil the Hidden Gems: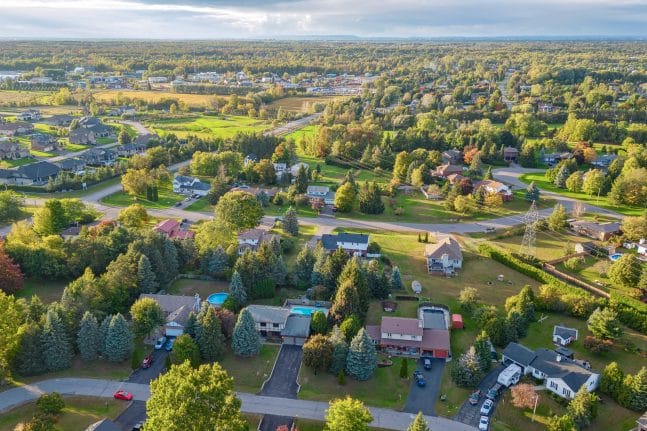 Imagine stunning shots that reveal local landmarks and points of interest right from the sky. From breathtaking parks and renowned schools to bustling shopping centers and cultural hotspots, our aerial drone photography captures the heart and soul of the neighborhood. These shots not only showcase the amenities that make the area desirable but also give buyers a taste of the vibrant lifestyle waiting just around the corner.
Magnify Nature's Beauty:
Nature lovers, this one's for you! Our aerial drone footage allows you to showcase the natural features that surround the neighborhood. Picture sweeping views of serene lakes, winding rivers, lush forests, or majestic mountains. These shots let potential buyers envision the tranquil environment, outdoor activities, and breathtaking scenery that await them, making it impossible to resist exploring the property further.
Simplify the Commute:
We understand that accessibility and convenience are vital considerations for homebuyers. With aerial drone photography, we'll highlight the neighborhood's transportation infrastructure and accessibility options. Our shots capture nearby highways, main roads, public transportation stations, and even airports, painting a clear picture of how easily buyers can get around. We'll save them time and show them the seamless connectivity they desire.
Embrace the Community Spirit:
Community amenities can be the cherry on top when it comes to enticing buyers. Our aerial drone footage beautifully showcases the local sports facilities, golf courses, swimming pools, and picturesque walking trails. By capturing these amenities from unique aerial perspectives, we bring the recreation opportunities and quality of life within the neighborhood to life, making buyers fall in love with the lifestyle that awaits them.
Paint a Picture of the Neighborhood:
Our aerial drone photography lets you present the neighborhood's overall appeal in a visually captivating and friendly manner. With sweeping shots that showcase the residential areas, green spaces, and unique architectural features, buyers will be immersed in the charm and character of the neighborhood. They'll instantly start picturing themselves in their new home, living the dream life that awaits them.
Get ready to soar above the competition with our aerial drone photography services. By showcasing the neighborhood from breathtaking aerial perspectives, we'll help you create irresistible listings that captivate buyers' imaginations. Unveil local landmarks, magnify nature's beauty, simplify the commute, embrace the community spirit, and paint a vivid picture of the neighborhood's charm. With our aerial drone photography, your listings will stand out from the crowd and attract those eager buyers. So, book a call with our team today and let's take your real estate marketing to new heights together!