Being a real estate agent can be a handful of work, from finding the ideal home, cleaning, staging, phone calls, maintenance and so on… Even the most skillful, organized and hard-working realtors get tired and overwhelmed by the sheer amount of work that piles up. These tasks add up and take away precious time from realtors' families and find the perfect buyer for your home.
Luckily, realtors can leverage real estate photography and videography companies like OTBx Inc. to take care of the heavy lifting so real estate agents can focus on finding top dollar for their clients. So put your shaky phone and blurry pictures away and let the professional photographer take over!
We've compiled the top 5 reasons why every real estate agent should hire a professional real estate photographer.
Professional equipment
In the age of social media and digitization, your potential clients and home buyers are glued to their phones and computers looking for the best deal possible. To showcase your property in the best way possible, and no… that does not include your iPhone 8's camera…
Fortunately, you don't need to spend thousands of dollars and hours learning to use fancy camera equipment, lighting, editing software, and much more. Hiring a professional real estate photographer will save you tons of time and money, while increasing your quality output and potentially the perceived value of your home.
Take this shot for example, can your iPhone camera or 2008 sony camera you dug out of the attic take such a high-quality photo? (final product example taken by OTBx Air).
Years of professional experience
Even if you do fancy yourself a part-time photographer or picked it up as it seemed to be a fun hobby, realtors and clients know the difference between an experienced professional photographer and your 14-year-old camera roll of "cool sunsets".
Professional photographers have years of field experience and projects under their belts, ranging from drone shots, wide-angle cameras, videography, and special creative angle shots that showcase the hidden aspects of your property. Professional real estate photographers know the best angles, lighting, and camera equipment to use in each scenario and understand that taking pictures is less about getting as much as possible into the shot, but more about the composition and flare. So just like you'd pick a financial advisor, don't save on the budget when it comes to real estate photography and videography.
Amazing Editing software for higher quality results
Taking a handful of photos of the exterior and interior of your property isn't the end of the line… You can't just select and upload all 150+ shots of your new listing, most if not all of the photos will need to be edited and cleaned up. Without the right skills and software, this task can be gruelling and extremely time-consuming for the average person.
When you entrust a professional photographer like OTBx Air, you instantly skip this hassle and just get the best of the best photos, professionally edited and hand-picked. This often annoying step however is crucial to taking your real estate photography and marketing to the next level. With the help of OTBx Air, you can take your real estate photos from this:
To this:
New insight and creative views
If you're a real estate agent trying to do everything on your own, you might still accomplish your photography goals, but there's a high chance you'll miss the best shots. Entrusting your latest listing to a professional real estate photographer also comes with hidden bonuses of creative insight and flare. With years of experience and projects comes an unteachable skill and an eye for detail and beauty. Experienced photographers will find all the right hidden angles and beauty in your home to showcase them in the perfect manner.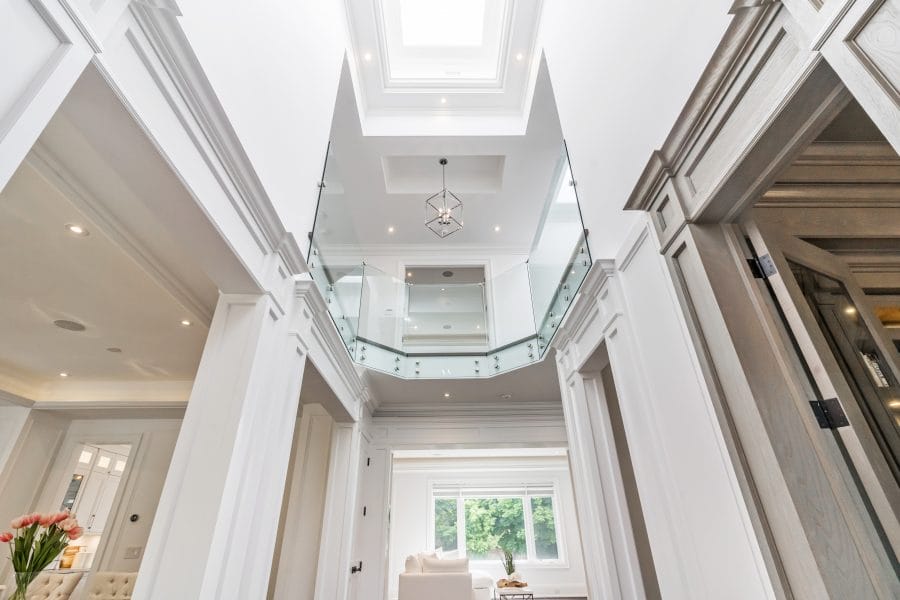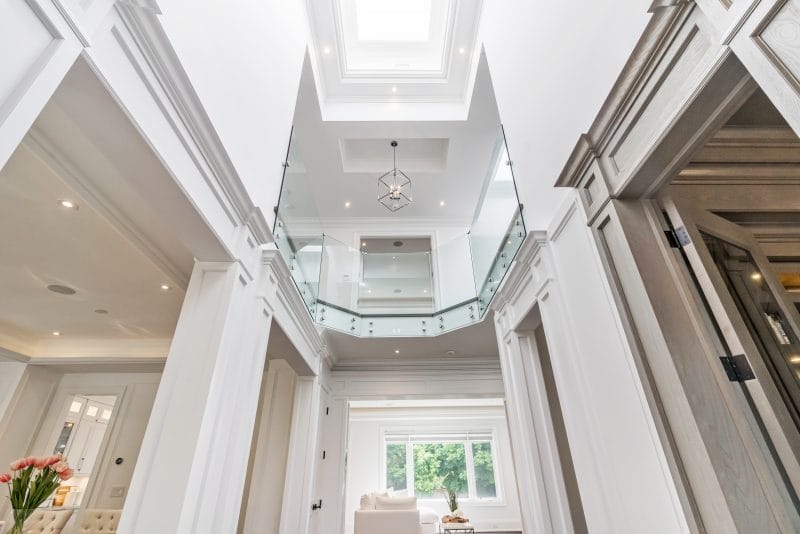 Social media optimization
Remember at the beginning of this article how we said your potential clients and home buyers are glued to their phones and computer screens? Well, these potential clients are hovering all over social media like Facebook, Instagram, Pinterest, LinkedIn and many more searching for their dream home. The best way to get your listings in front of the right eyes is through social media. Having an online library of all your best work, homes, and photography is a massive and necessary asset to have in the age of digital marketing.
The highest-ranked real estate agents leverage social media to drive traffic and lead to their listings. With a hot real estate market, it can be tough to stand out from the crowd, having a beautiful portfolio on social media will help you gain the advantage and lead to more sales!
At Outside The Box Inc. our team of professional photographers, editors, and digital marketers will build out the perfect online portfolio that showcases your best work and gets your new listings in front of more potential clients!
If you're a real estate agent or broker, consider hiring a professional real estate photographer like Outside The Box Inc. Our team of experienced professionals will assist you in turning more "For Sale" signs into "SOLD!" signs.