Have you done business with OTBxAir yet? If you haven't please allow us to quickly introduce ourselves- we are OTBxAir, a real estate marketing company that has been selling our services online and in person since 2016.
We are a full-service Canadian and US-based real estate marketing company specializing in providing real estate marketing strategies and solutions for agents, brokers, and investors. Our team of professional real estate marketing experts, seasoned photographers, and creative designers work together on the strategies and tools necessary to help achieve your goals.
OTBxAir offers a variety of services that help businesses and individuals achieve their goals. We provide high-quality photography, videography, aerial drone, 350 Tours, and video animation. If you need something done, we can do it. 
Let's break down and review a few of the major services offered and sought after in the real estate marketing industry. OTBxAir specializes in:
Photography Services
Headshot Photography
Aerial Drone Photography & Videography
Video for Business
Personal Branding
Luxury Lifestyle
Virtual Staging
360 Scanning
Construction & Industrial
And more!
We're going to review each of these specific services to break down all the value-added into each service so you can understand what you're really paying for when you acquire their services!
With more than 7 years of experience in the photo industry, we know what it takes to get the right shot. We specialize in event photography, product photography, real estate photography, industrial photography and construction photography. We offer a wide range of services including social media photography for all platforms including Instagram, Facebook, TikTok, LinkedIn, Youtube and more!
Using only the newest and best quality equipment, we take pride in our ability to capture the moment, whether it's a beautiful suburban home, an industrial warehouse or a wedding. Our photographers are skilled at working with people from all walks of life and will help you make your vision come true. Whether you need one-on-one time or a full on production crew for a large event, we have got you covered!
If you're like most people, you don't really pay much attention to your headshot. It's just a picture of you, right? But when it comes to making a good first impression on someone who could potentially have a huge impact on your career (or even your life), you need to make sure that first look is flawless.
At OTBx, we know what makes for the perfect headshot: We've been helping people like you get their perfect headshots for over 7 years! Our team has worked with everyone from entry-level students to CEOs and everyone in between, so we know how important it is that your headshot looks exactly how you want it to.
Whether you need an indoor studio shot or an outdoor mobile service shot, we can help! Our background removal services are second-to-none—we'll remove any distractions from the background of your shot so that all eyes are on YOU! We also offer retouching services so that every wrinkle or blemish is removed from your final image.
Aerial Drone Photography & Videography
At OTBx Air, we believe in flying responsibly. We understand the importance of drone safety and we are committed to ensuring that every flight we conduct is done so according to Transport Canada's new legislation.
On June 1, 2019, Transport Canada enacted new rules and guidelines for drone operators. As a result, we ensure that our team meets and exceeds these new rules each time they take to the skies.
Drone photography and drone videography have taken the real estate marketing industry by shock! In the modern market, houses and properties that do not have drone photography sell 70% slower than those that showcase drone photography and video. 
Drones are perfect for capturing a variety of real estate shots including waterfront properties, farms, estate homes, and construction projects. We also use drones for events like weddings or corporate videos as well as real estate tours and commercial land development.
Videos are a powerful tool for helping organizations portray key messages to help prospective clients understand what you do, why you do it and what sets you apart. At OTBx Air, we love helping you tell your story through video and have experience creating a range of video styles.
From the moment we meet with you, we'll work together to determine what type of video is best suited to your goals. Are you looking for something more informative or entertaining? Do you want visuals that showcase your products in action? We can create stunning films that will make viewers want to check out more about your organization.
We offer a wide range of services from developing scripts and storyboards to filming and editing videos. Our team knows how important it is for companies like yours to stay on message when communicating with customers online—and how important it is for them to be able to quickly connect with those customers by sharing videos across social media platforms.
That's why our team works hard to create unique stories that speak directly to your audience—and why we always strive for excellence in every project we undertake.
At OTBxAir we've created a service package that embodies what we believe to be the 4 crucial pillars of their primary marketing strategy to showcase their brand. We call this The Core 4 and it includes:
PROFILE VIDEO This video should be the prominent video on your website and in your email signature. It's your 'hero video'. It tells the story of who you are, what you do, and what sets you apart. It's the first one people see when they land on your website and sets the first impression. 
TESTIMONIAL VIDEO This video allows people who are researching you to hear somebody else talk about their experience with you. This video is a powerful reinforcement that you are a great choice for your clients.
PROCESS VIDEO This video plays an important role in explaining your product or service. This video is great for marketing and SEO purposes and explains more about what your clients can expect from you.
COMMUNITY VIDEO This video is a great way to showcase your team, your commitment to the community or to attract and retain new clients and staff.
Personal Branding
Branding is hard. It's a process that can take months, even years to fully develop and implement.
OTBx Real Estate Marketing Services is here to take the guesswork out of branding for your company. We offer a branding program that is designed to make it simple to create more content faster and get that content out to those who need to see it. With our help, you'll be able to create a consistent look and feel for all of your marketing materials, from logo design and website design to social media posts and email campaigns.
Here is how it works…
We will plan a 4-hour photography & videography session for you and will identify different locations for us to film and photograph you.
We will allocate a dedicated photographer and videographer to you and will take you to a series of locations. At each location, we will film and photograph you.
We will create 20-30 short 30-60 second HD videos and approximately 60 edited images. Enough content to release a video and photo every day for month on social.
We will work with you to help get your content on your social channels and can even engage and follow target clients on your behalf to help you dominate on social media.
Luxury Lifestyle
Showcase your luxury real estate listings in a dynamic way. Let us capture great twilight photos and create lifestyle videos that stand out. We offer luxury real estate packages that combine everything from aerial drone, matterport-360, twilight, photography, video and more. We can provide models, cars and storyboard assistance as needed.
Our team of photographers are all highly skilled professionals who know how to capture the perfect shot at the best time of day. With our experience and expertise, we can help sellers get their listings noticed by buyers by creating dynamic images that jump off the page.
Virtual Staging
Whether you are a realtor or a homeowner, you know that getting your listing photos to look their best is crucial to the success of your sale.
Unfortunately, it can be difficult to get the right angles and lighting in the space you have available, which makes it hard to make sure that there are no distracting elements in the pictures.
That's where OTBx comes in. We offer virtual staging services that will help you create professional-looking photos for your listings. Our team can remove items from your photos, replace skies and add furniture and decor to any space.
So save time and money with the real furniture and staging equipment! Get virtual staging and you won't be able to tell the difference! But your bank account will notice the savings.
360 Scanning
Providing a 360 Virtual Tour Scan is one of the most impressive ways to show off a space. It gives you the ability to allow for a fully integrative experience on your website so that visitors can step into the space and look around in full 360. When virtual reality goggles are used, your visitors will feel like they are standing inside a space and can move from point to point. We can integrate your 360 scans on your website to help increase your online traffic.
We offer real estate photography services as well as virtual tour services for all types of businesses and properties!
Construction & Industrial
The construction industry is one of the fastest-growing industries in Canada. Over the last decade, it has grown by a staggering 20%. As a result, companies are experiencing higher demand for their services than ever before. OTBx Air provides construction site photography and videography services to construction companies that want to make sure they are getting the most out of their marketing efforts.
We make it simple for you to get all of your footage when you need it. Our professional photographers and videographers know how to work on construction sites safely and will arrive equipped with safety boots, high visibility safety vests, and hard hats. Every time we step on-site, we will check in with security and review site orientation before beginning work. The best part is that we have the crew you need to get the job done in major city centres across Canada. You can provide us a list of all of your construction sites and we do the rest
The next time you need aerial photographs or video from any location in Canada, contact OTBx Air today!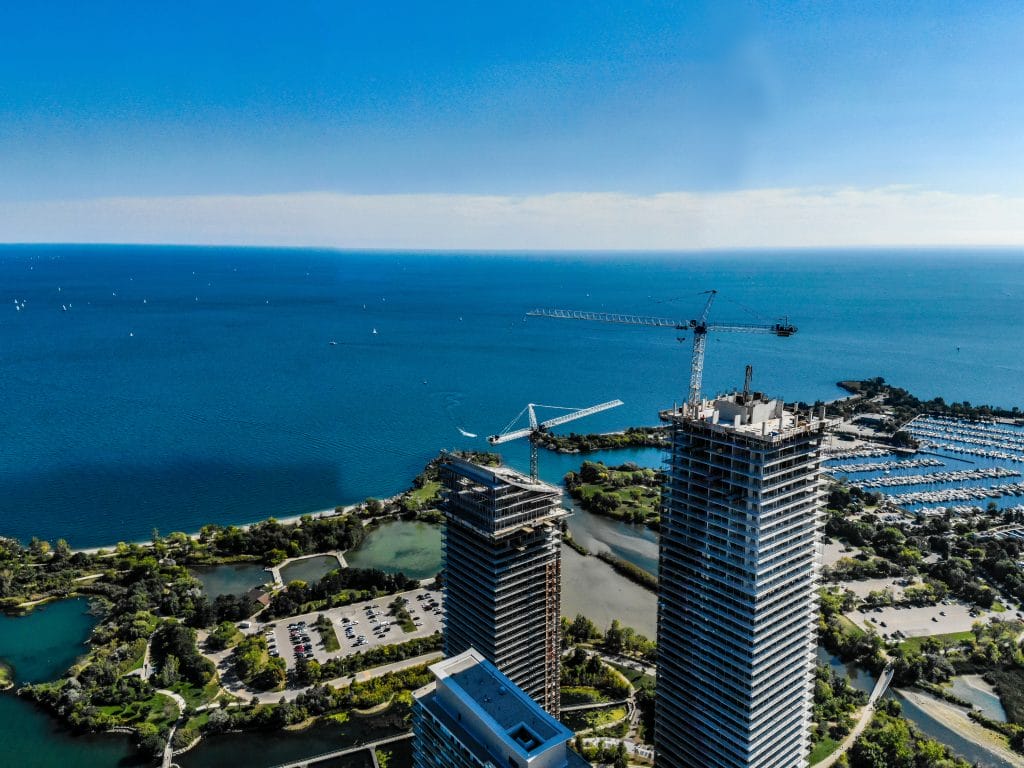 Overview
OTBxAir is for beginners and professionals alike, agents and investors. It provides a one-stop shop for all real estate needs. Whether you're trying to market an investment property, a brand new listing or just trying to sell your own home, this is the place to go. The value of the services is worth well more than their financial costs.
If you're interested in inquiring more about OTBxAir and our services provided, check out our Ontario, Calgary, and Boston Websites for more information or to book an appointment today!