Capturing great real estate photos is one of the most important steps to attracting potential buyers to want to schedule a showing to see more.  Great real estate photography agents help their clients prepare the home by being honest and giving tips that are honest and respectful to help the house sell.  At the end of the day, the better the house shows in the photograph, the more action it will likely see.
There are a number of ways that a homeowner can prepare for the big photography day.
Ideally, it is best for the agent to give the homeowner clear instructions on what to do rather than suggestions or recommendations..  People tend to do what they are instructed over what is suggested. If you are not working with an agent and are planning to go it alone, this checklist will come in extra handy ensure that you've got everything ready.
---
What to Clean
It only makes sense for the home to be thoroughly cleaned from top to bottom but we wanted to outline a few areas that require specific cleaning attention in order for a home to look amazing in real estate photos and video. These are ideal to do the day before the photo shoot. Once cleaned,  keep these areas clear so that they look their absolute best when the photographer arrives.
Floors

vacuum all carpets including stairs and area rugs.
Wash all hard floors with a wet mop for optimal shine

Countertops (clear & clean)
Tabletops (clear & clean)
Windows (Inside & Out)
Fireplace
Spider Webs (check ceiling corners with duster)
Landscape

Cut Grass
Pull Weeds
Trim long tree branches
Rake Leaves
Clear Snow
Clean Pool
Clean Porch
---
What to Remove for Real Estate Photography
There are a number of items in most homes that need to be removed and not shown in photographs and videos.  This can be an inconvenience because it will often involve trying to find a place to store these items while the property is on the market.  Remember to think positive.   The property is going to sell and the items will need to go into a box for moving anyway.  We suggest that once the following items are removed that they get boxed and stored right away.  The interior of the garage is rarely photographed.  This can be a great place to store these items.  Here are the items that should not be visible for the real estate photography session
Personal Photographs (feel free to replace them with art/landscape photos)
Small area rugs (it's always better to show off the floor in its entirety)
Cleaning Supplies
Shampoo Bottles, Toothbrushes & Toothpaste
Shoes
Jackets
Fridge Stick-On items (magnets, pictures etc…)
Water Hoses (wall-mount, pool etc…)
Planters that are not in use
Magazines, Papers & Flyers
Countertop Appliances
Child Booster Seats
Baby Gates
Diaper Pails
Garbage (kitchen, bathroom, other)
Toys & Balls
Fireplace Mantel (limit to only a few items)
Personal Items on Nightside Tables & Dressers
Phone Chargers
Family Photos
Under bed items (these can often be visible in a photo)
Cars in driveway
Wall Stickers & Decals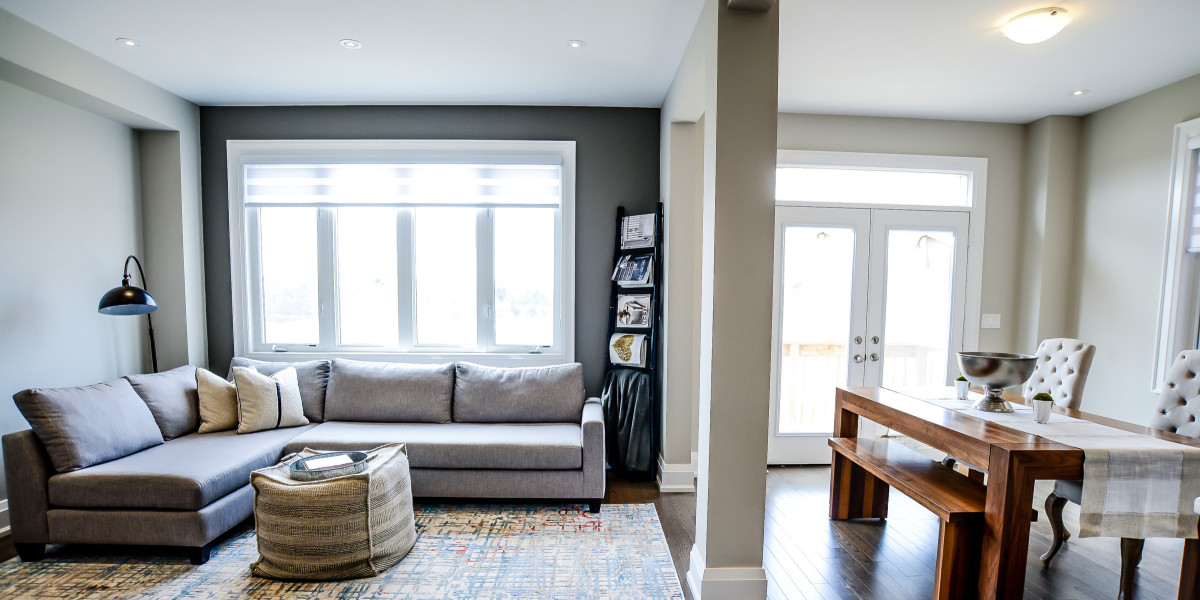 Day of Real Estate Photography Checklist
Turn all overhead lights and lamps ON
Turn all ceiling fans OFF
Turn all TVs OFF
Turn all computer screens OFF
Open blinds/window treatments to let in outside light
Make all beds
Close garage doors
Remove cars from the driveway
Remove dishes from the sink
Straighten All Chairs
Fluff and arrange furniture pillows
Make bed, include decorative pillows and pull linens tight
Clean countertops entirely
Put toilet seats down
Close closet doors
Remove shampoo, soap, loofahs, etc. from showers and tubs
Leave out fresh unused towels
Use a lint roller to remove pet hair from furniture
Remove pets from the home
Hide garbage cans in pantry or closet
Open Pool Cover and turn on water features
Consider bringing out….
Decorative Table Settings
Bright outdoor patio cushions that are not faded from the sun
Fresh fruit bowl to add colour
Remember that your photographer is not expected to pick up items, clean, adjust linens or re-arrange furniture.  This is the responsibility of the agent and homeowner.  If you are not sure how something will appear in the photo, plan to meet the photographer on site and ask to see a preview of the photo.  This will ensure that you are satisfied with the angles used and the contents that show up in the final photo product.  For additional information related to real estate photography and videography, visit www.otbxair.com or call 1-877-OTBx-AIR