Instagram collaborations have quickly taken over the platform and became the most popular method to grow your following and promote your brand organically. The results of instagram collbartions? A wider audience reach through a more engaging campaign that wont break the bank! 
First, lets get to understand what an instagram collaboration is…
The term "collaboration" is often thrown around a lot in the world of social media and business, so it can be easy to mix up or confuse different types of collaborations when oppertunities arise. Instagram collaborations we're talking about are not the traditional influencer collaboration, product partnership collaboration or shady privet direct message bot scams. 
One of the best ways to promote your businesses brand and content online is through collaboration posts with community partners in and outside of your industry. Brand x brand collaborations on posts, reels, and stories. Brand x brand collaborations are when two or more business teams work together to create a piece of content that is shared between them and lives on both the businesses main social media pages. 
This collaboration post must be created in cordance with the other brand/businsess and posted only on one of the two collaborators main instagram accounts.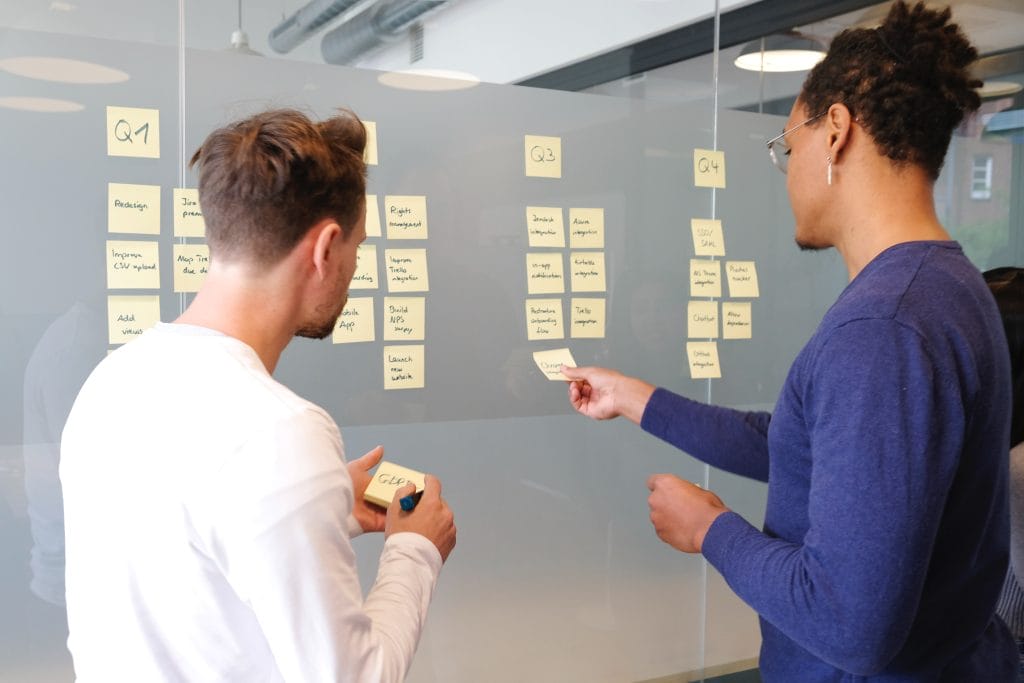 How to create a collaboration post on Instagram
Let's break it down to a step by step process so you can copy the formula and go! 
Shoot/create content in tandem with brand x 
Agree upon best piece of content to post between the two brands
Brand 1 will then… 

Open instagram
Click the plus (+) button in the top right hand corner of the Instagram app

Select "post" or "reel" 

Select the content agreed upon 
Select next 
Edit the photo/video in instagrams editing tools section (if necessary) 
Select next
Write or past a caption

This section is crucial for a good target audience reception 
Consider a caption that highlights the work of both brands, not just one and also engages with a call to action such as "learn more, book now, buy now, check out our other content, etc… 

IMPORTANT: After a satisfactory caption is written, select the "tag people" option directly underneath the caption area. 
Select "invite collaborator" 

Add the instagram account you want to invite to collaborate with and click "done" 

That's it for brand 1! Select "post" and await brand 2 to accept/approve the collaboration post!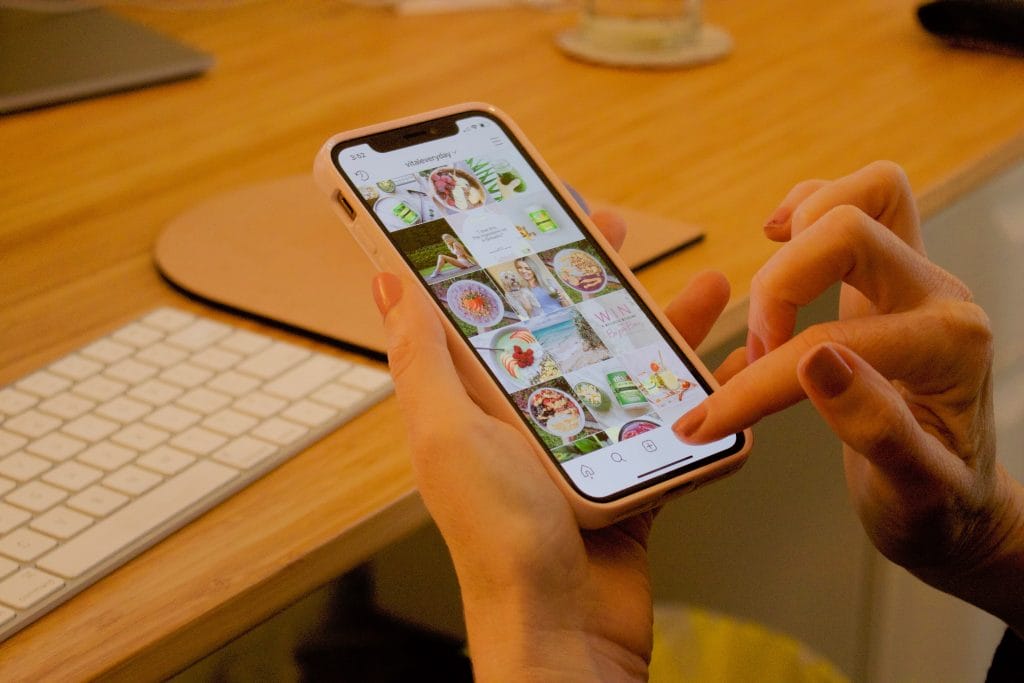 How to Accept a Collaboration Post on Instagram
If you're in the position of Brand 2 and have been invited to collaborate, heres how you accept it so the post will also reflect on your account as well. 
Open Instagram
Select the heart button in the top right hand corner of the home page
Here you'll see all of your accounts activity, find the notification that says something along the lines of "Brand x tagged you in a post" 
Select that post, you'll then be taken to the post as it shows on Instagram
Below the post and above the caption, you'll see a small bar that states "Brand x invited you to be a collaborator on their post" and a review button beside it. Select the "review" option.
A pop-up will appear where you now have the option to accept, decline or cancel the collaboration post. 
Select "accept" 
Thats it! After you've accepted the invite to collaborate, the post will also appear on your brands page. 
Note: It is important to stay in communication with the brand(s) you're collaborating with in terms of time of day posted. Once the first brand posts and invites the second brand to collaborate, the original post will be fresh and hit your followers timelines right away. However, the second brand to accept the collaboration will not have this post "re-posted" on the timeline, it will instead go straight to your accounts profile page and be the latest post on your timeline. 
Thus, it is important to effectively communicate with your collaborator to accept the invite after posting as soon as possible to reach as many new followers as you can and boost the viewership of the content though the combined advertising of both brand accounts. There could be some merit to posting first, then inviting collaborators, especially if your account has less followers and engagement then your fellow collaborators. 
Why we recommend them for your content strategy to build brand awareness.
Instagram collaborations are a new and practically essential method of digital marketing to growing your brand. Instagram collaborrations take advantage of shared followers/audience bases while also strengthening relationships with other brands in your community/industry at a cheap cost! 
Taking advantage of collaborations is a no brainer for any business constantly trying to grow. You can let your audience know you partner/work with their favourite brands as well as gain access to a larger follower base so more potential clients view your content and brand! 
If you're looking to step into instagram collabrotaions but are unsure where to start, a digital marketing agency like Outside the Bx Inc. can not only help build a strategy and brand around your values, but also do almost all of the heavy lifting when it comes to finding collaborators, creating content, scheduling and following up with analytics to improve your next post! It's always better to trust the professionals when it comes to building your brand and business.